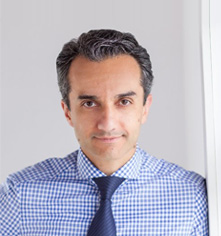 Mario Garnero, LLB
Mr. Garnero is Chairman and the principal shareholder of the Brasilinvest Group, a private merchant bank established in 1975. He became director of Volkswagen Brazil in 1979, chaired the National Automakers Association and subsequently chaired the National Confederation of Industries. Brasilinvest is a strategic partner of GoldMining Inc. and is a leading merchant bank in Brazil having structured and initiated projects valued at +$6 billion, and having attracted investments in the range of $16 billion to Brazil. He is recognized as one of Brazil's most accomplished entrepreneurs. Mr. Garnero holds a law degree from the Pontifical Catholic University of São Paulo.
Read More [ + ]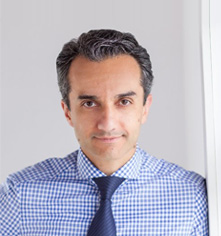 Ken Wang, PhD
Over the past 20 years, Dr. Wang has been at the forefront of the global mining industry, intimately involved in the successful completion of more than $100 billion of investment banking transactions in mining and other sectors. His global landmark transaction of the time included Glencore PLCꞌs IPO on the London and Hong Kong Stock Exchanges raising US$10 billion. He previously held the position of Managing Director and Head of Natural Resources for both Royal Bank of Canada's Asia Investment Banking and Bank of China's Global Investment Banking operations based out of Hong Kong and Beijing. Prior to this, Ken worked with China Minmetals Corporation, the Geological Survey of Canada and has held board and management positions with other publicly listed mining companies.
He earned a Bachelor and Master of Science degrees from Peking University and a Doctor of Philosophy in geology with distinction from University of Alberta.
Read More [ + ]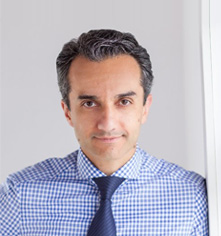 Ross Sherlock, PhD, PGeo
Dr. Sherlock is a professional geologist with over 28 years of experience in the mining industry and academic research. He has held senior positions with major mining companies including Vice President, Geoscience at Kinross Gold Corp., Exploration Manager, North America at Gold Fields and Project Manager, Senior Research Geologist at Miramar Mining Corporation/Newmont Mining Corporation. Prior to this, he was a Research Geoscientist at the Geological Survey of Canada and Senior Geologist at SRK Consulting Engineers. He led teams that are responsible for a number of new discoveries and significant reserve and resource addition while working with Kinross Gold Corp., Gold Fields and Miramar Mining Corporation.
Dr. Sherlock completed a Post-Doctoral Fellowship at the University of British Columbiaꞌs Mineral Deposits Research Unit, PhD at the University of Waterloo, MSc at Lakehead University, and BSc (Honours) at McMaster University, Canada. He is a member of the Professional Engineers and Geoscientists of BC and Association of Professional Geoscientists of Ontario (APGO). He was awarded the William Gross award in 2003, which is bestowed annually by the Geological Association of Canada, to a geoscientist less than 40 years of age, who has made a significant contribution to the field of economic geology within Canada.
Read More [ + ]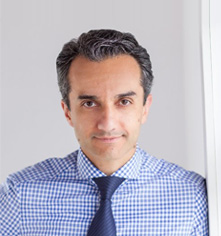 Paul Zweng, PhD
Dr. Zweng has blended a technical and financial background in exploration and mining over the past 30 years. Dr. Zweng is CEO of Bellhaven Copper & Gold and co-founder of Sand & Gold, LLC. Prior to this, he was co-founder of Antares Minerals before it was acquired by First Quantum, CEO of QGX Ltd. before it was acquired by Kerry Group, and Partner at Palo Alto Investors. Earlier in his career, he led BHP Copperꞌs new business development efforts in the Copper Belt of Africa and was Manager of Exploration & Geology for the Tintaya mine in Peru. He has founded and led exploration companies that have discovered several significant mineral deposits including Haquira, Coroccohuayco and Antapaccay copper deposits in Peru, Baruun Naran metallurgical-thermal coal deposit and Golden Hills copper deposit in Mongolia, and La Garrucha gold-copper deposit in Colombia.
He received a PhD from Stanford University, United States, MSc degree from Queens University, Canada and two BSc degrees with distinction in Geology and Applied Earth Sciences from Stanford University.
Read More [ + ]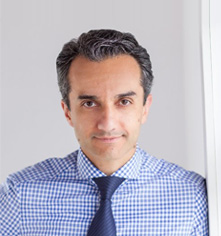 J. Brian Mahoney, PhD, PG
Dr. Mahoney is a Professional Geologist with over 30 years' experience in the economic geology and academic research. He has extensive experience in stratigraphic, structural and economic geology field investigations in the Americas. He is a Professor of Geology at the University of Wisconsin-Eau Claire and works internationally through Precision GeoSolutions, where he is a principal.
Dr. Mahoney completed a PhD at University of British Columbia, MSc at Idaho State University and BSc (Geology) at University of Wisconsin. He has conducted research with teams from the University of Wisconsin-Eau Claire, University of British Columbia, Geological Survey of Canada and United States Geological Survey and is extensively published and referenced in peer-reviewed publications. He is a certified professional geologist in the State of Wisconsin.
Read More [ + ]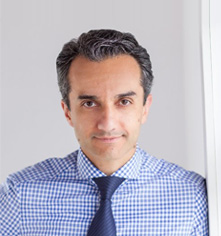 Curtis Clarke, BSc, MMSA
Mr. Clarke in a mining engineer with over 30 yearsꞌ experience in the mining industry. He started his career as an underground miner, which was followed by mining equipment sales and managing international engineering companies. His areas of expertise include business strategies and management, feasibility studies, underground mining methods and equipment, public reporting and mining valuations. Mr. Clarke has extensive international experience managing technical studies from resource estimation through to feasibility studies for both open pit and underground mines for a range of commodities. He has advised investors, financiers and project developers throughout the various stages of project development.
Curtis completed a Certificate in International Trade at York University, Canada, BSc (Mining Engineering) at Michigan Technological University, USA, and Mine Engineering Technologist Diploma at the Haileybury School of Mines, Canada. He is a qualified professional licensed with the Mining & Metallurgical Society of America.
Read More [ + ]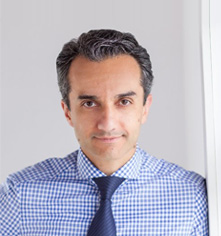 Enzio Garayp, BSc (Geology)
Mr. Garayp served as the Exploration Manager for Kinross Gold Corporation in Brazil where he oversaw the delineation of an 8 million ounce expansion of the 15 million ounce Paracatu gold mine. He has over 25 years of experience in various stages of the mining industry, from grass-roots exploration to underground and open-pit mines. During his career, he has worked with numerous multinational mining companies including Teck Cominco where he served as Country Manager-Brazil, CVRD, Anschutz, Falconbridge and Goldfields.
Enzio holds a Bachelor of Science degree in geology from the University of Minas de Gerais in Brazil and a Diploma in Structural Geology from Ouro Preto University in Brazil.
Read More [ + ]